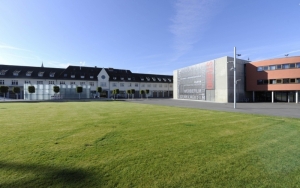 Jobangebote/Filmförderpreise/Wettbewerbe
PORSCHE AWARDS 2021
OPENING OF THE COMPETITION
The Porsche Awards is gearing up for the next round.

From today, 30 July until 30 November 2020, young advertising talents can submit their projects for the Porsche Awards 2021, hosted by Filmakademie Baden-Wuerttemberg.
A number of things have changed since earlier editions of the competition. Now all talents under the age of 35 (students are excluded from the age limit) can submit their projects. In addition to films, other advertising formats – such as campaigns, apps, events, etc. – can now also be submitted. New categories give the competition a fresh, future-oriented focus:
Category 1:
Short Advertising Content up to 1 minute
Category 2:
Long Advertising Content up to 10 minutes
Category 3:
Driven by Dreams up to 10 minutes
You can find all information about contents and requirements on our new website at
www.porsche-awards.com
.
All nominees will be invited to the awards ceremony at the Filmakademie Baden-Wuerttemberg in Ludwigsburg on
Thursday, 22 April 2021
. The financial prize awarded in each category will be
4,911€
provided by our main sponsor
Dr. Ing. h.c. F. Porsche AG, Stuttgart
.
We're looking forward to receiving your submissions!
Your Porsche Awards Team
Copyright © 2020/21 Filmakademie Baden-Württemberg GmbH, All rights reserved.
Our address is:
Filmakademie Baden-Württemberg GmbH
Akademiehof 10
Ludwigsburg 71638
Germany
17.09.2020